The year is almost over.... Hard to believe!
In getting revved up for the new year and getting caught up on everything else, I wanted to share these projects that came my way over the past couple months…

I was contacted back in September for a Colts mural in a decked-out garage for a superfan in Carmel. This one was interesting because he wanted the horseshoe painted on a reclaimed barn roof accent piece he had mounted on the wall. I went for a rough and weathered painting style on that part and completed the overall antique look with a vintage style lettering. Turned out sharp!




Then I had another mural request from my buddies at Greek's Pizzeria and their upcoming new location (at 49th & College). They aren't opening until the spring, but we had to move quickly to beat the cold weather on this outdoor project- and I finished these in early November (with some help from Carole!). This was a 2 part mural project: One side of the building got their Greek's logo and the other side got the Quaff On/Big Woods Brewery logo. I should be back out there in the Spring to add some more artwork to their walls. This place will be a welcome addition to the neighborhood- good pizza and good beer- Home run!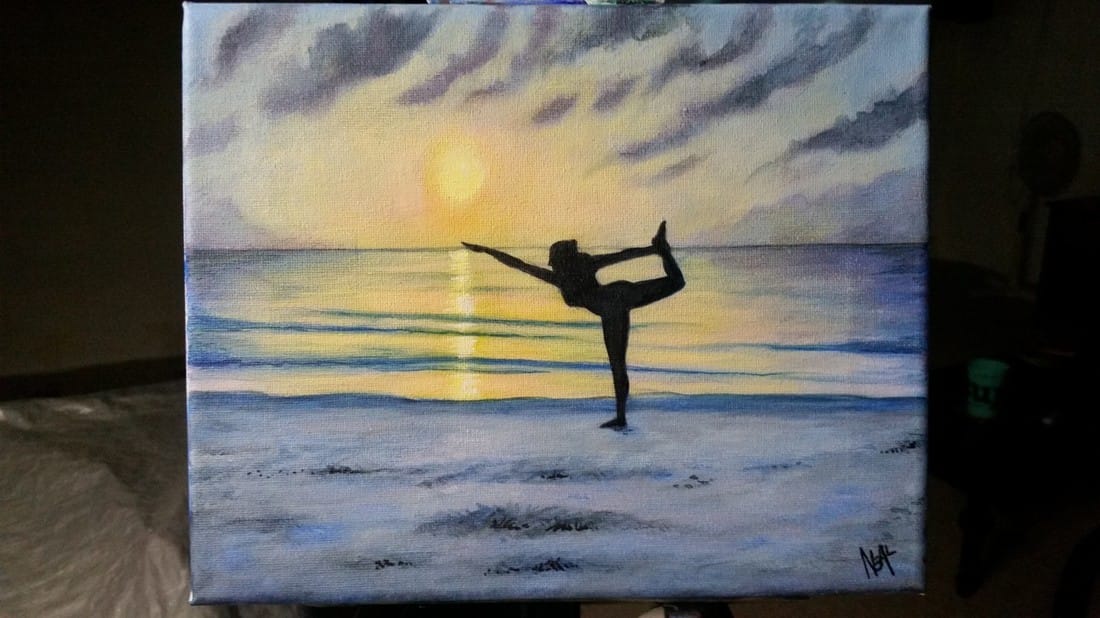 Then I completely shifted gears in December when I was commissioned to paint a small canvas (10"x8") from a photo image.. Had to break out the 'cheaters' for this one, but it came out very nicely!



Lastly, I just painted this guy over the holiday weekend for my new pals at Black Circle Brewery (on 46th Street off Keystone Ave). They wanted their logo on the wall behind the stage. Another welcome addition to the neighborhood, these guys will have live music in addition to great food and brews. Can't wait to hang out at this new watering hole!

Happy New Year everyone.. I have a lot of new things happening in 2017, so stay tuned!

Cheers, T